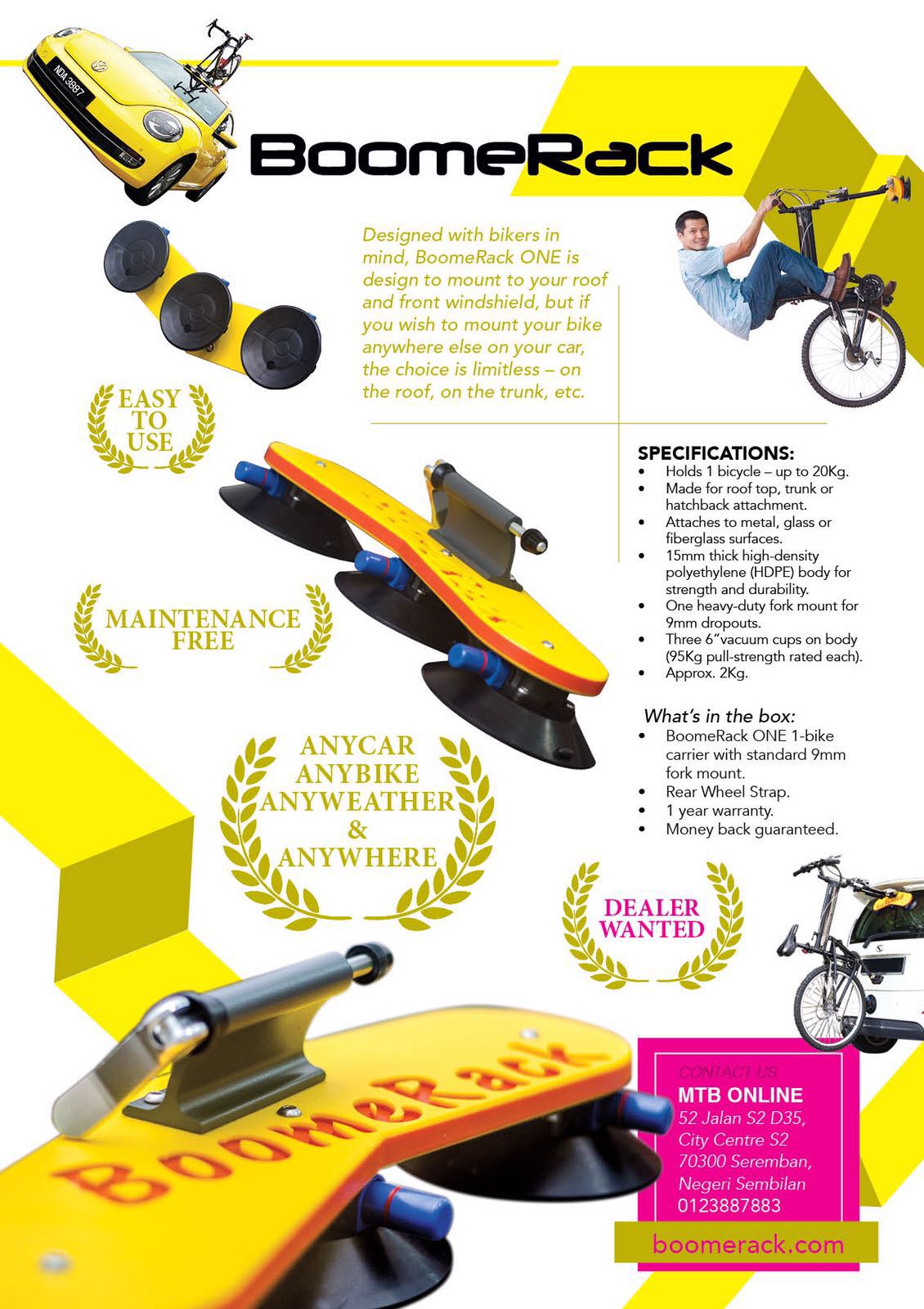 Our Story
Finding it difficult to transport your bicycle? Don't know how to tie the rack safely to your car? Worry about leaving scratches on your vehicles? Worry no more, as BoomeRack is here!
We are an equipment dealer since 2011 in bike rack for avid cyclists who travel long distances in search of cycling adventures. Throughout the years, we heard our customers' feedback on the conventional rack and realised that there is a need to make it simpler and easier to carry our bikes on vehicles.
Therefore in 2015, we have decided to embark on an innovative product, inspired by how glass panels are transported safely to their respective destinations via vacuum suction cups attached to platforms on vehicles.
This innovative product is called "BoomeRack" where you can transport a single bike easily on any types of vehicle profiles. Our innovative usage of vacuum cups completely differentiates us from other conventional bike carriers in terms of convenience and safety of our bikes and vehicles. So get in touch with us today to try this out!